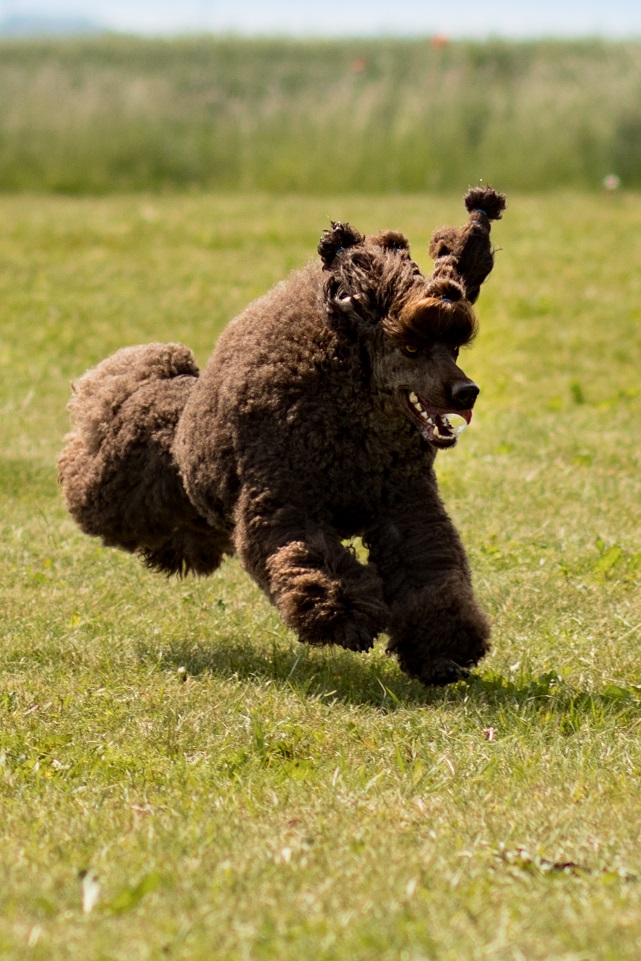 SPORT & TRAINING
Agility
As for every podle agility is for Ruddie a real fun. He is smart, fast and undfailing. We started agility trainings when Ruddie was 1 year old and in March 2017 we attend our firts aglity races. Agility is not our aim of life but we love it and we will go on trainings. Keep cross fingers for us!
Coursing
Coursing is Ruddie's the most passion.  He loves this sport from the first sight and lure-coursing is the love of his life. He is great hunter, he chase and pursue the lure with a great effort. Ruddie passed all needed trainings and exams and received a lure-coursing licence.
Caniscross
How to make a brown poodle tired? It is a evergreen question! So we add to the scale of our sport activities caniscross. The true caniscross. I couldn't believe that this kind of sport could Ruddie enjoyed so much. Maybe one day we will try some caniscross races.
Nosework
I always wish to have a dog with ability to trail and work with nose. Nosework is a new sport focused not on obedience but only on work with nose and searching the smell trace. Unfortunately every week has only ý days and every day has only 24 hours so we passed the basic course and we will go on working someday…
Canistherapy
Canistherapy is one of dogs activities which I have on my mind for years. Ruddie passed the test that he has ability for canistherapy, he loves all people and children also with mental handicaps and he has no problem to keep calm in different situations. We postpone this activities till next years because now there is a time for sport…